Yesterday I was lucky enough to be invited to do the thing I enjoy the most; talk about Digital Marketing and SEO. I was even luckier to do so on Redshift Radio, a digital radio station based in Nantwich and serving the Nantwich and Crewe area.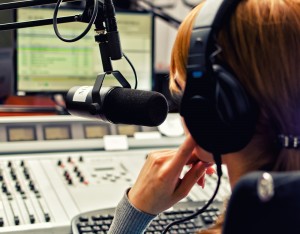 Like many digital radio stations, theirs is a niche audience but the key for me is that it exists at all.
Back in the pre-digital days I was fortunate enough to be involved in radio in a small way and was struck by the draconian regulations preserving the monopoly. Getting a new radio station off the ground was virtually impossible unless you had millions of pounds and could buy a broadcasting licence.
Today it is very different and with the digital revolution has come an immense broadcasting freedom. No matter what you want to broadcast these days the ability exists to do so on a relatively small budget and that is a good thing.
No longer are we confined to hearing the same music and opinions churned out by the main broadcasters, most of which take their cue from each other. Today we have choice, freedom and the ability to listen to what we want, when we want it.
This is the niche that Redshift and many other broadcasters sit within and I for one am glad that they do.